WallsHeaven makes decorative wall murals in high quality printing

SHOP
PHOTOS
INTERIOR DESIGN
Wall mural
---
Canvas Print
Poster
Sticker
Enter dimensions
Width
Max

205.3

"
Height
Max

146.6

"
Enter the dimensions of the photo and set the frame by clicking below the left mouse button and moving the frame.
Puppy dog lying in icy snow
Wall mural
Wall mural Puppy dog lying in icy snow - Wall murals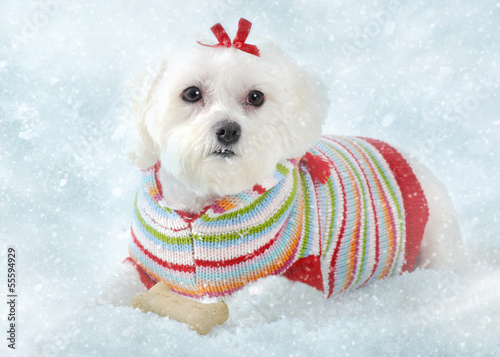 Wall mural: Puppy dog lying in icy snow
Wall mural: Puppy dog lying in icy snow
Preview of Materials:
"Vinyl mat" has a water-activated adhesive. Forget about difficult bonding. Simply soak in water or spray water on the back of the wallpaper to enjoy easy stick. The Vinyl mats come with a 20 year warranty.
Why Wallsheaven is special?
90 Days on Returns
You can return or replacement within 90 days any product without reason.
Free Express Delivery
Delivery is free for all of our products, wherever you are.
Eco Water-Based Inks
Our prints are odorless, ecological, and safe for children with vivid colors are from natural dyes.
Simple Installation
Installing WallsHeaven's wallpaper mural is as easy as making paper airplane.
Artist Support
By choosing our photos, you will support the artists from all over the world.
We supported 1000+ artists on WallsHeaven!
We printed over 161 458 ft2 wallpaper murals!
Trusted us over 2000+ customers.

We sent wallpaper murals to over 33+ countries!
Everywhere where Fedex can delivery we can do it!
Thanks for message. We contact with you up to 24h.
Vinyl Ultra Mat
---
Ultra smooth and durable mural ideal for home, apartment and office. Any graphics printed on VINYL MAT look stunning and the colors remain stable for up to 20 years! The material provides excellent print quality and contains no PVC, so it is breathable. The wallpaper has an adhesive layer, which is ready for immediate use, even by unskilled persons. approx. 215 µm thick. approx. 195 g/m2 heavy
Key benefits
easy to assemble
highest printing quality
colors remain stable for up to 20 years
fireproof (Class A)
easy removal
Wallpaper Latex
---
Latex paper for wall applications as wallpaper, printed with latex inks, easy to apply using standard wallpapers (need to wallpaper glue). It lightly dampens walls and is suitable for kitchen, table and office rooms. Color saturation is nice and the surface of the material is matte with a slight gloss.The thickness of photo wallpaper gives a little soundproofing of the room. Approx. 233 µm thick, Approx. 212 g/m2 heavy. The wall mural can be washed gently.
Vinyl Premium Mat
---
Wallpaper Mural Vinyl Premium Mat is highest brilliance, photorealistic print quality and good scratch resistance with non-woven construction for easier removing from substrate. Is Designed for high humidity like bathroom, or for high traffic places like restaurant with anty-bacterial shield, or room to make soundproofing and more warm by one top thickest wallpaper in the world. The wallpaper is best combinance of the world to get best quality, with super flexible and resists material on stratch. Easy put on the wall and 10 years warranty Geek Details:
a weight of approx. 350 g / m2,
thickness of approx. 470 μm,
easy to keep the wallpaper clean (washability),
- the wallpaper has an antibacterial protection system Bio-Pruf (reducing the formation of unpleasant odors, mold, aesthetic problems on the surface),
fire classification according to EN 13501-1: B-s1, d0
- hygienic certificate